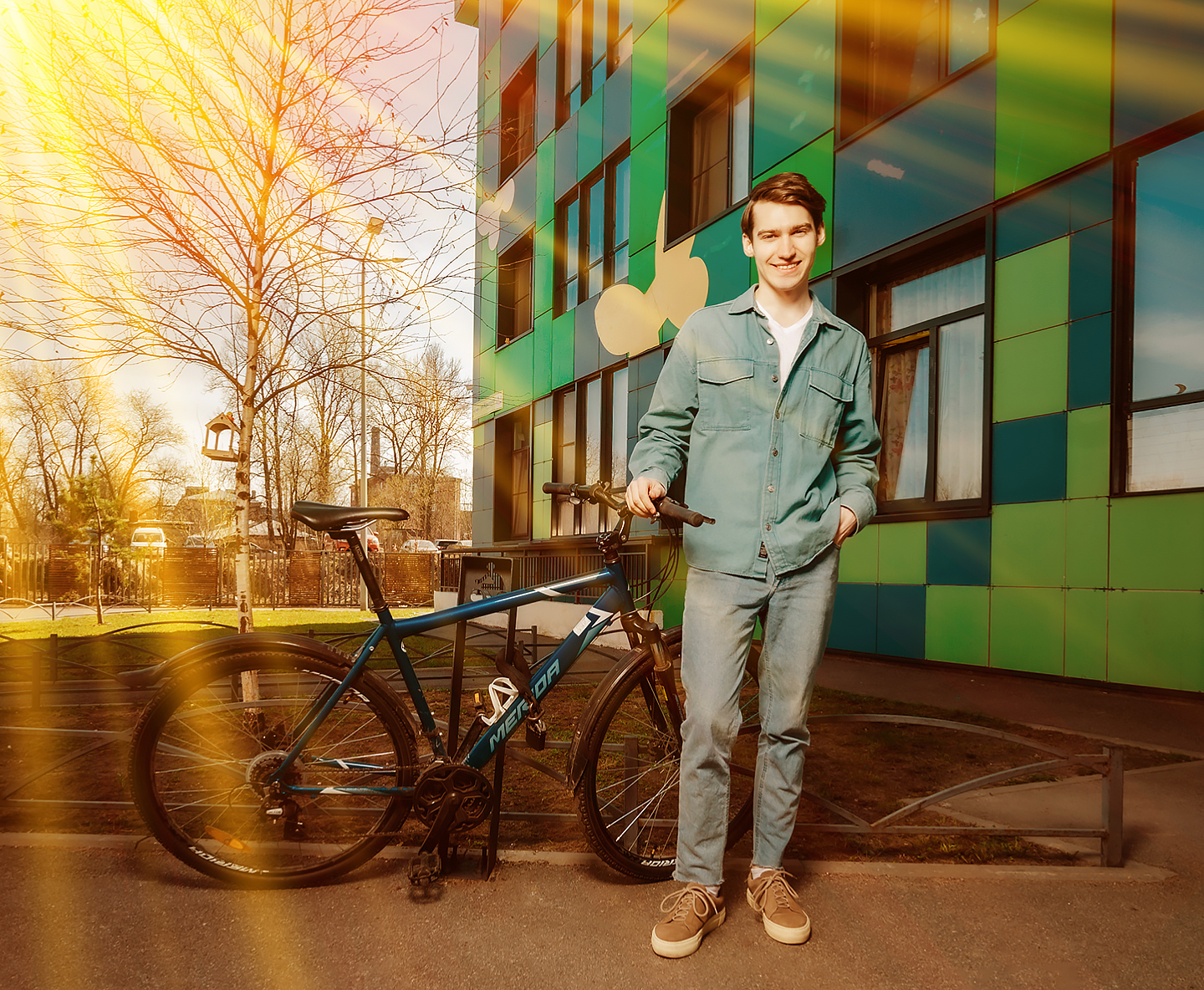 I love my flat and the view of the Neva River that opens from the bedroom windows. It's so amazing! Back at the developer's office, I remember that the manager convinced me to have a closer look at this particular layout, although it was a little more expensive than the one, I chose initially. Every time I look out my windows, I mentally thank Mikhail for this offer.

I move around the city exclusively by bicycle – this gives me a sense of freedom and the opportunity to enjoy the fresh air, the Sun, and wind. Besides, I always stand for ecology, reducing gas emissions, separate rubbish collection, and battery recycling. By the way, the latter is perfectly organised in our residential complex.

I like that we have convenient racks for bicycles, and special paths are laid in the yard. There are still no doorsteps and steps at the entrance to the entrance hall, so I easily roll the bike into the elevator. It is also convenient for mothers with strollers. In general, we have a lot of young families with children of different ages who have fun on playgrounds and in the "Svetloe Café".

I believe that if you want to make the world a better place, you need to start with yourself. That's what I do. Now, there are more and more engaged neighbours in my circle who share my point of view. And that's great!