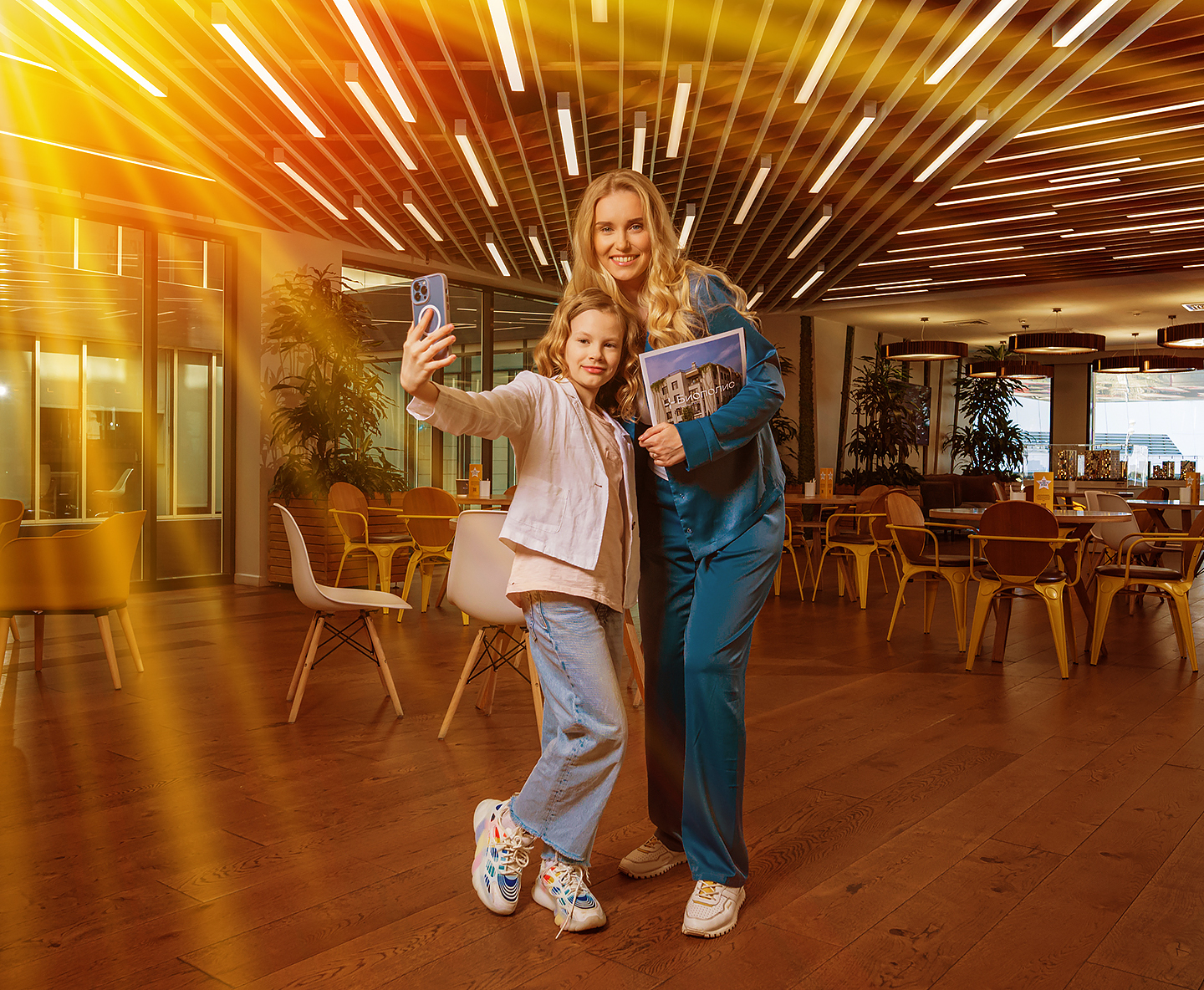 It's an incredible feeling when you do what you've been dreaming of for a long time. My family finally bought our own flat. Spacious, very bright, with a stunning view from the window. I can already imagine waking up to the nightingale trills in my new bedroom, in the spring!

I came to the developer's office with my daughter. She was my main adviser. Daughter gave the go-ahead, and the contract was signed!

Of several flats, she liked the three-bedroom one with a loggia, which can be accessed from the kitchen and from the next room. We will equip it as a terrace and drink lemonade there in the summer.

Our complex is being built in the village of Gorki Leninskie, but it feels like the quarter is located somewhere in the centre of a small town. The houses are low-rise, modern, and very stylish. I couldn't even imagine that these fashionable houses were being built in the Moscow region.

Most of all, my daughter was worried about where she would go to school. It turned out that in our quarter the developer provided for absolutely everything for the residents: a kindergarten, a school, a sports club, a shopping centre and even a polyclinic. There is also an interesting Neighbourhood centre where children can go to clubs, and adults can do hobbies. Very cool idea!