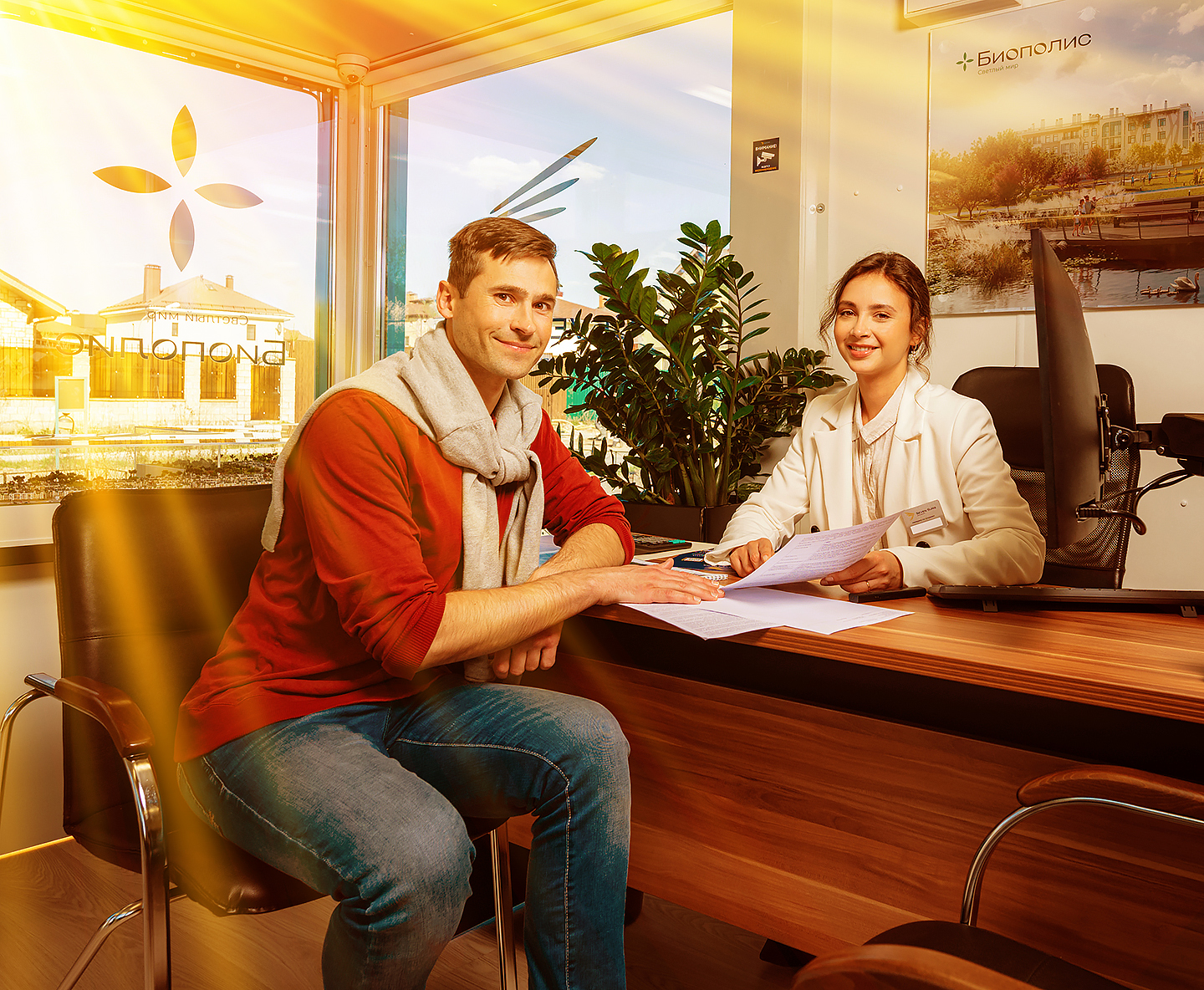 I bought a flat! I want to repeat this phrase syllable by syllable in order to finally believe it because I've been working towards my dream for so long.

Although, I've always wanted to live in nature, but not in a country house. In this regard, the "Svetliy mir "BioPolis ..." suited me perfectly: only 4 floors, situated near forests and parks, with green courtyards. On the territory, there will also be opened a café and a Neighbourhood centre. The manager said that this centre would have workshops, lecture halls, a cinema hall, a gym, and even a coworking.

I signed the documents at the sales office at the facility. There is an observation area with binoculars. Great solution! You can see how the construction is going, and even look into the windows of your future flat.

By the way, an important role in choosing this residential complex was played by the opportunity to issue an IT mortgage at a low interest rate.