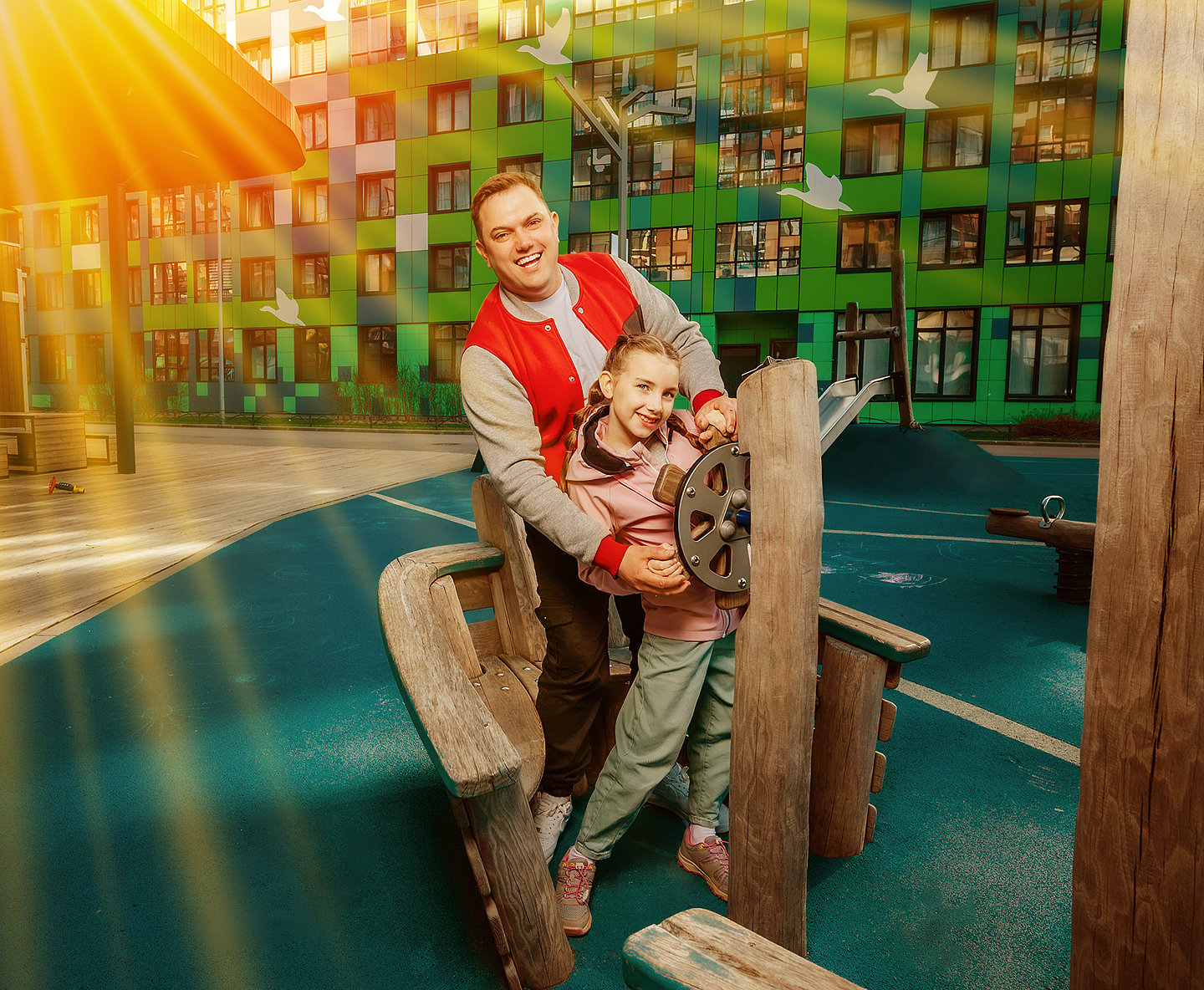 In my yard, where I grew up, there were no such playgrounds, swings, or ships… We spent time chasing the ball at home, and riding bicycles to neighbouring areas. Each time, we came up with something new to occupy ourselves with.

After moving to a new quarter, it was like being back in the carefree childhood. I'm happy that my daughter has an interesting agenda for each day. The gaming complexes here are great! I enjoy spending time with her. We ride bicycles and roller skates, kick a ball, imagine ourselves as seafarers, climb into a wooden boat.

In bad weather, we spend time at the Neighbourhood centre playing board games. We also go to cooking classes, learn how to sculpt from clay, and draw.

In our quarter, we have a warm and friendly atmosphere. It's nice when your neighbours become good friends who share your views and interests.