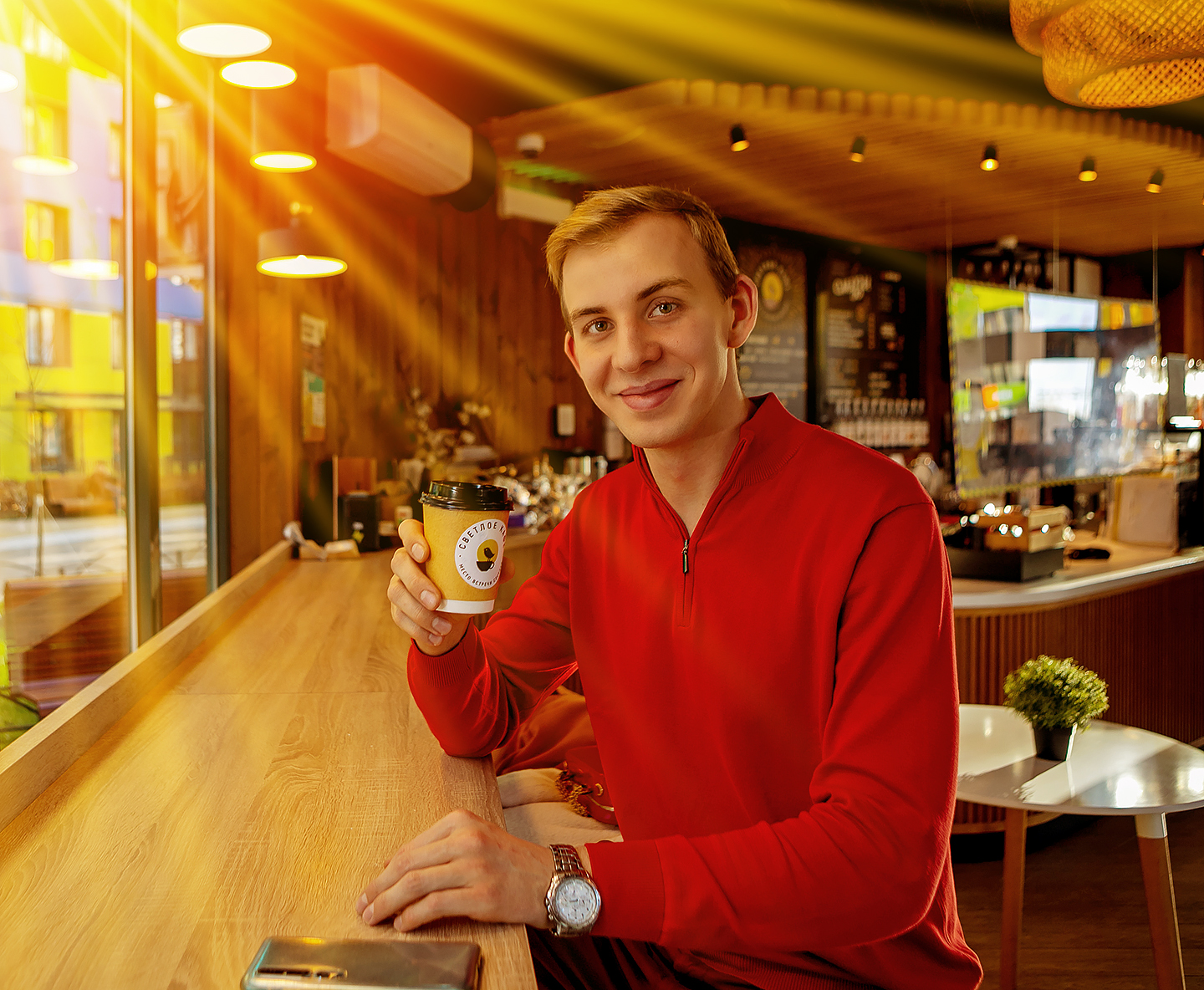 My day is scheduled by the minute. I spend a lot of time for negotiating with people, meetings, and travelling around the city. However, I can always find an opportunity to drink some coffee. If I could, I would move all the work meetings to my yard. I mean, why not? There is an excellent "Svetloe café"; it's cosy and spacious, very predisposing for conversations.

There were several times when customers came to me, and they were surprised at how well everything is arranged here.

Spacious courtyard, a playground for football and basketball, paths for jogging and cycling, plenty of places to relax – all this was a surprise for my guests. They say it is more like a city within a city than just residential buildings here. Perhaps it is really so!

I also like that the management company pays a lot of attention to cleaning yards and houses, plants new flowers and trees, and holds events for residents on holidays. There are many young and active people here who are happy to take part in subbotniks. Thanks to joint efforts, our homes and yards look their best!