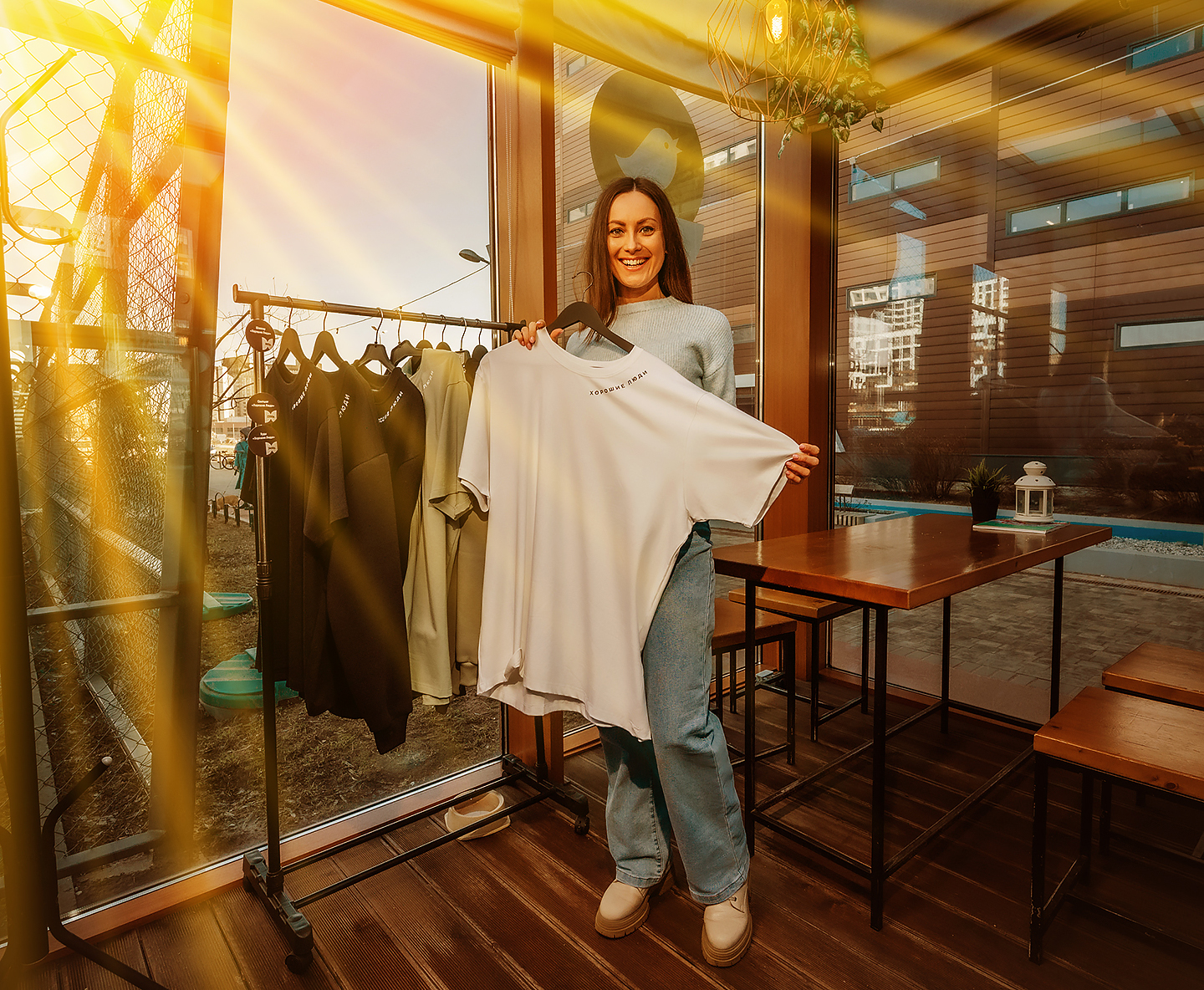 I just love our beautiful complex! And, like many of the residents, I consider it one of the most romantic places in St. Petersburg. Photos of sunsets and sunrises, taken by our neighbours from flat windows, are very popular in many thematic groups on social media.

I enjoy living in a modern house, going out into a clean and well-maintained courtyard, buying coffee in our "Svetloe Café" on my way to work, and treating myself to something healthy and delicious in the "Khoroshiye lyudi romantiki" restaurant. By the way, they've made some beautiful and high-quality items with their logo. I am happy to wear their T-shirt.

I am a positive person, I love communication and new acquaintances. The Neighbourhood centre for me is the best place in the city! I enjoy going to dance classes, trying out to draw and sculpt from clay, and I do my best not to miss quizzes and board game clubs. Our "Svetliy mir "Ya-Romantik…" is the quarter for truly romantic and good-natured people!